Wine has been one of mankind's most beloved beverages for millenniums and it is today one of the biggest businesses in the world with thousands of vineyards across the globe.
A glass of red or white is almost a daily ritual in most cultures – including for many Australians – and there's almost no occasion that is celebrated where wine isn't drunk.
But here are 10 facts even some of the biggest wine connoisseurs might not have known:
CHINESE DRINK THE MOST WINE, BUT NOT PER CAPITA
When it comes to total wine consumption, naturally the biggest populated country would lead the way and the Chinese do. China drank 155 million 9-litre cases of red wine in 2013. But that is only about a bottle per person. On the other hand, the French – whose population is much, much smaller – consumed 150 million cases alone. The Portuguese consume even more per person. But the one nation that eclipses them the most is, the Vatican! The holy city residents down an average of about 99 bottles every year!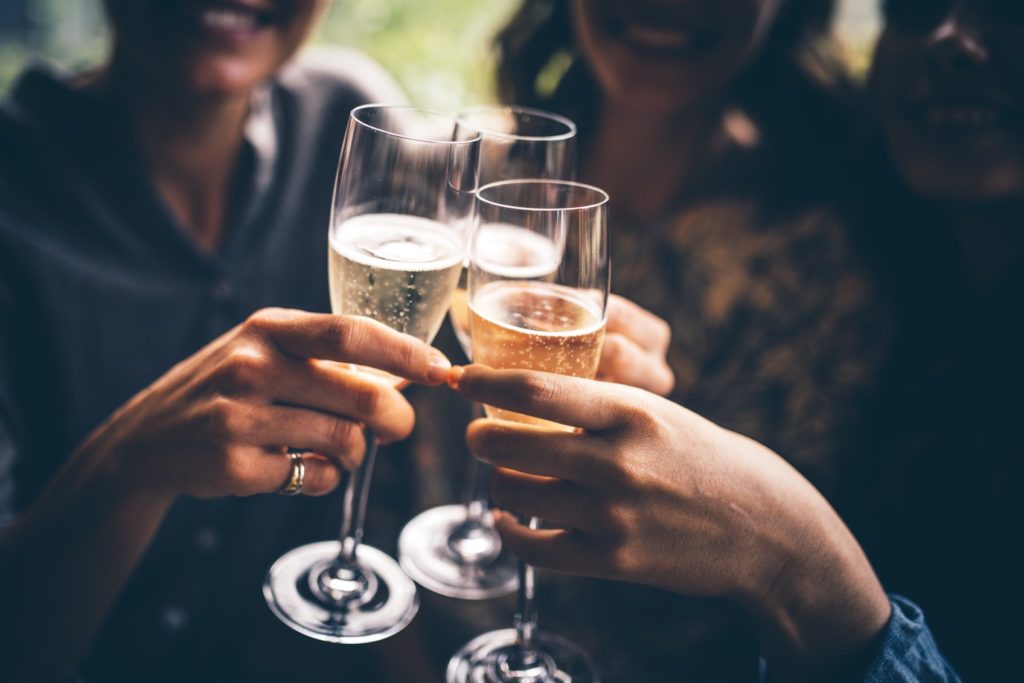 WINE HAS BEEN CONSUMED FOR MILLENNIUMS
The earliest remnants of wine were discovered in Iran, dating back to the Neolithic period (8500-4000 B.C.). The oldest evidence of cultivated vines were found in Georgia, dating from 7000-5000 B.C. It is supposed that the drink was originally fermented by mistake. Native yeasts accidentally came in contact with grapes stored in containers, turning the sugars in the grapes into alcohol. The art of winemaking was later refined by the Egyptians and spread throughout the Mediterranean by the Greek. The Romans made it popular all over Europe and the Spanish – as well as other Europeans – took their brew to the New World, Oceania and South Africa.
THE CHEERS TECHNIQUE IS ALMOST AS OLD
The custom of bumping glasses with a "cheers" greeting came from old Rome where they used this method to make sure no one was trying to poison the other (bumping glasses makes the drink spill from one cup to the other). This tradition started even earlier in ancient Greece – where the host was to drink the first cup of wine to show his guests he does not intend to poison them.


WHEN WINE WAS BANNED IN AMERICA
During the prohibition period in the United States, grape juice concentrate manufacturers took advantage of the big drinking lust Americans had and put a great warning sticker on their product saying "After you mix the concentrate with water, please do not keep the mix in a barrel for 20 days – as it will turn into wine."
WINE MAKING IS EASY
If you squeeze some grape juice into a jar and keep it a little warm, it'll turn into wine all by itself. The yeast that lives on grape skins is so irrepressible that it produces wine automatically. It may not be good wine, but it's wine nonetheless. Because this process is so automatic, historians, botanists and other wine-minded experts agree that wine was the first alcoholic beverage discovered by prehistoric groups. They believe that the first wine was discovered, tasted, and then deliberately produced about 10,000 years ago.
WOMEN GET DRUNK QUICKER OFF WINE
This is because women have less of an enzyme in the stomach to metabolise wine. Men have more of an enzyme that degrades alcohol, and in general, men can safely consume twice the amount of alcohol as women because of this and other metabolic differences. Of course, women enjoy more protection from alcohol-related liver disease if they simply eat while they drink. So if you're going to open a bottle, maybe it's wise to keep some snacks on hand too.


AUSSIE WINE IS MUCH LOVED AROUND THE WORLD
Over 30 million glasses of Aussie wine are drunk every day across the world. Australia has a large and mostly empty land mass which means we have a total of 65 wine regions with different geography, topography, soils and climate. The different soils in different areas of our nation also allow for a great variety of tastes as well. It's not just hot climates either, Australia has plenty of cooler wine regions including 25 vineyard areas colder than Bordeaux in France. Cooler temperatures are also better for wine storage as well.
CHARDY AND SHIRAZ OUR PICKS
Chardonnay and shiraz are the most popular wines made in Australia and account for 25 and 26 per cent of all wine made here respectively. All of Australia's 65 wine regions produce these types. Australia has the oldest shiraz vines on the planet. Many that were planted in the mid-1800s are still producing today!
OUR OLDEST VINEYARD
The longest running vineyard in Australia is Langmeil's Freedom vineyard in the Barossa Valley which was planted in 1843 and is still going strong.
WINE SPECIALS IN LANTERN CLUB'S NEW CELLAR
We pride ourselves on great food at MAZi restaurant, but every amazing meal needs a great beverage to match it. We've increased our wine selection significantly and you can now purchase your wines from our new cellar in the Reward Shop. Every week there are amazing deals on some of the world's finest drops and our chef John Lanzafame will also give his expertise on which wines match what types of food.
Specials this week are:


LOUIS ROEDERER CHAMPAGNE
$80 for members, $88 for non-members
John Lanzafame says it's best with:
MAZi antipasto
Seared yellow fin tuna
BENCHMARK PINOT GRIGIO/SAUVIGNON BLANC
$19 for members, $20.90 for non-members
John Lanzafame says it's best with:
Roast pumpkin salad
Garlic king prawns
Large black Australian mussels
BENCHMARK MERLOT
$19 for members, $20.90 for non-members
John Lanzafame says it's best with:
Nonna's macaroni
The plain hamburger
Pork super cutlet
FILSELL SHIRAZ
$45 for members, $49.50 for non-members
John Lanzafame says it's best with:
300gr eye fillet steak
Marinated lamb fillet souvlaki
Paella negra
TEMPUS TWO MERLOT
$19 for members, $20.90 for non-members
John Lanzafame says it's best with:
The plain hamburger
Veal braciole
Roast of the day, perfect with lamb
STICKS PINOT NOIR
$26 for members, $28.80 for non-members
John Lanzafame says it's best with:
Pork super cutlet
300g Western Australian chilli lobster tail
Chicken schnitzel
NINTH ISLAND PINOT NOIR
$28 for members, $30.80 for non-members
John Lanzafame says it's best with:
Nonna's old school meat balls
MAZi antipasto
Wagyu cheeseburger
BIN 444 CABERNET SAUVIGNON
$19 for members, $20.90 for non-members
John Lanzafame says it's best with:
House made beef pie
Grilled seafood platter
Salmon fillet

© Lantern Club, Roselands