Just when you think the new calendar year has settled in, April is a busy time in Australia with ANZAC Day late in the month as well as Easter more often than not landing in early to mid-month.
The fourth month of the year is also the time it happens to get cooler in Sydney with autumn starting to bring in the cool breezes.
So what other famous dates in April are there?
What happens in April Star Signers' Lives

The zodiac signs for the month of April are Aries (until April 19) and Taurus (April 20 to April 30).
Aries personality traits (according to astrology-zodiac-signs.com)
Strengths: Courageous, determined, confident, enthusiastic, optimistic, honest, passionate
Weaknesses: Impatient, moody, short-tempered, impulsive, aggressive
Aries likes: Comfortable clothes, taking on leadership roles, physical challenges, individual sports
Aries dislikes: Inactivity, delays, work that does not use one's talents
Taurus personality traits (according to astrology-zodiac-signs.com)
Strengths: Reliable, patient, practical, devoted, responsible, stable
Weaknesses: Stubborn, possessive, uncompromising
Taurus likes: Gardening, cooking, music, romance, high quality clothes, working with hands
Taurus dislikes: Sudden changes, complications, insecurity of any kind, synthetic fabrics
Famous April birthday dates in Australia

1st. Hazem El Masri (former NRL player)
2nd. Michael Clarke (former Australian test cricket captain)
3rd. Mark Skaife (former race car driver)
4th. Hugo Weaving/Heath Ledger (Hollywood actors)
5th. John Buchannan (former Australian cricket coach)
6th. Lachlan Coote (NRL player)
7th. Russell Crowe (Hollywood actor)
8th. Charlotte Dawson (former TV personality)
9th. Fred Hollows (ophthalmologist)
10th. Thanasi Kokkinakis (tennis player)
11th. Georgia Bohl (swimmer)
12th. Magda Szubanski (actress/comedian)
13th. Alan Jones (radio broadcaster)
14th. Julia Zemiro (TV host/comedian)
15th. Willie Mason (former NRL player)


16th. Peter Garrett (Midnight Oil frontman/former politician)
17th. Barnaby Joyce (deputy Prime Minister)
18th. Samantha Jade (singer/actress)
19th. George Gregan (former rugby union player)
20th. Miranda Kerr (model)
21st. David Peachey (former NRL player)
22nd. Daniel Johns (Silverchair frontman)
23rd. Judy Davis (actress)
24th. Damien Fleming (former cricket player)
25th. Johnathon Thurston (NRL player)
26th. Dick Johnson (former race car driver)
27th. Nick Kyrgios (tennis players)
28th. Jimmy Barnes (singer)
29th.Kimberly Birrell (tennis player)
30th. Ian Healy (former cricketer/cricket commentator)
Famous dates in April around the world

4th. Independence Day of Senegal
7th. Flag Day in Slovenia
7th. World Health Day
8th. Buddha's birthday (according the Japanese calendar)
14th. Black Day (South Korea)
15th. Day of the Sun (North Korea)
16th. Queen's Birthday (Denmark)
18th. Independence Day (Zimbabwe)
19th. Holocaust Remembrance Day (Poland)
22nd. Earth Day
24th. Flag Day Ireland
25th. ANZAC Day (Australia and New Zealand)
25th. Freedom Day (Portugal)
27th. Freedom Day (South Africa)
30th. King's Birthday (Sweden)
What happens in April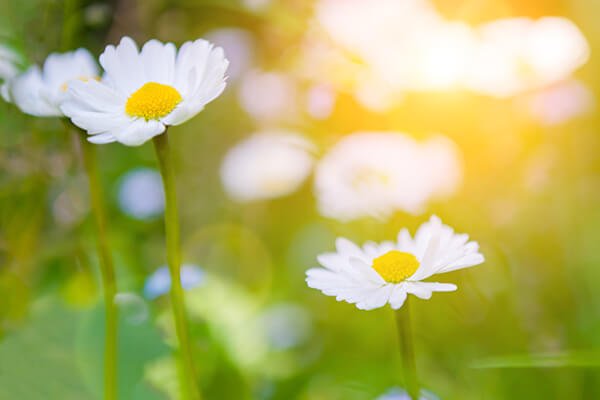 • April is the fourth month of the Gregorian calendar.
• It's the beginning of Autumn in the southern hemisphere, spring in the northern hemisphere.
• The Romans gave this month the Latin name Aprilis after the verb aperire which means "to open". This signifies the season when trees and flowers begin to "open" in Spring in the northern hemisphere.
• April was the second month of the earliest Roman calendar, before Ianuarius (January) and Februarius (February) were added by King Numa Pompilius in about 700 BC. It became the fourth month of the calendar year during the time of the decimvir about 450 BC, but it was only given 29 days. The 30th day was added during the reform of the calendar undertaken by Julius Caesar in the mid-40s BC, which produced the Julian calendar.
• Anglo-Saxons called April "ēastre" named after a goddess "Eostre". This is believed to be the root of the word "Easter" as well which often falls in April.
• April's birthstone is the diamond.
• The birth flower is normally either the Daisy or the Sweet Pea.
Celebrate your next birthday at Lantern Club

Unsure where to hold your next birthday party? Lantern Club is the perfect venue with amazing food and service to make it a celebration to remember. To book, call Lantern Club on (02) 8037 8200.